We are back on the road - 3 on tour!
---

Poland
We are on tour again! With dog and by bicycle through Europe from 2018 to 2019. 3 on Tour
3 on Tour: Images, Route, Logbook
We are at the moment in Tarnopol – Zalew Siemianowka!
We found much more quite and small roads after we left Krakow. Cycling is now much more fun than before, there are also now enough stretches of forest to find a good spot for camping.
The villages get a bit smaller and "simple". We now also hit the "Green Velo" cycling route which runs about 1.800 kilometers through eastern Poland. At least parts of it we want to follow on our way north to the baltic states.

Poland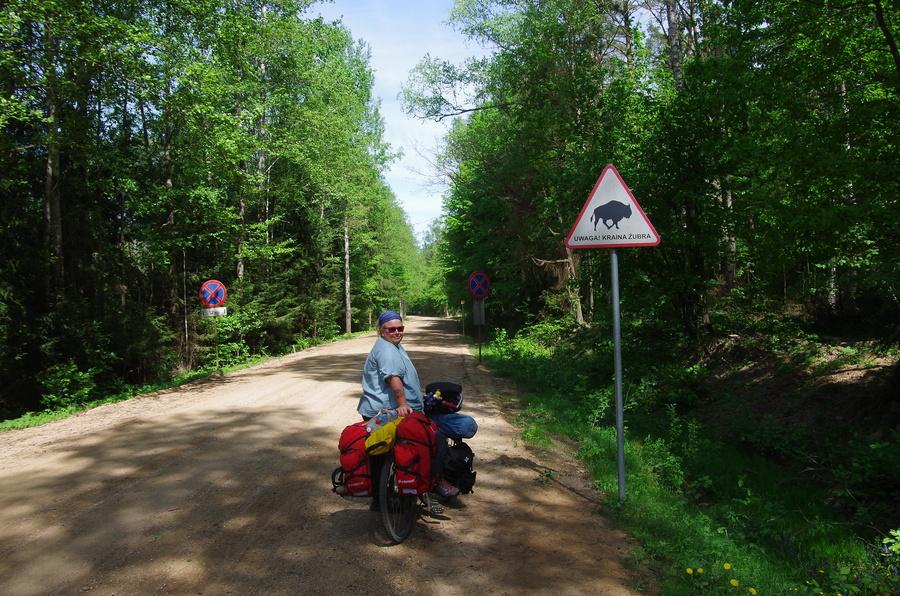 We are cycling through wild bison area (Bialowieski Park Narodowy, Poland, May 2018)